Sooo much fun hitting 3 Million views in 2018 on LinkedIn
reverse engineered what worked and didn't work…
and implementing this strategy to get clients results!
Let's work together ASAP and repeat these results for YOU.
Plus I have heard that I DELIVER a ton of VALUE and it is fun working with me.
It's a rumor that I won't deny.
Here are the two fastest ways for us to get YOU results.
"Build Your Empire on LinkedIn" with Judi Fox and Michaela Alexis Available NOW
Plus for a limited time get a 1 x 1 personal coaching session (30 minutes)
Book NOW and grab a 30 Minute 1x1 Coaching and Accountability Session - So this Masterclass is sure to get you results…. This is for you if…
You want a content strategy to get inbound clients

You want better Direct Messaging

You want to re-purpose your social media content
Plus we give you lots of goodies!
LinkedIn Like a Fox Direct Messaging Script

Call to Actions Download - Fox Style

Optimize LinkedIn Company Pages Checklist
Grab the 2 Hour Video Coaching Class (Recorded on Zoom, May 2019) & Get all the Bonuses
Here is what people are saying:
"Holy shit. Your course is amazing." - Melissa
"Build Your Empire on Linked In took me from a secondary school education of the platform to a Master's degree!"
"WOW! They share an abundance of information! I plan on re-watching the training several times to implement all of the amazing tips they give to improve my stance on the platform."
"Judi's strategy for feeling out leads on Linked In is incredibly important - THANK YOU for all your tips, Judi!"
Click "Grab the Coaching Video" AND your 1x1 Judi Fox Coaching
So excited to get YOU Results and Opportunities!
"Level Up with Judi Fox - 2 hour Sessions" and the "Build Your Empire on LinkedIn" will fast forward you onto LinkedIn…
AND I also KNOW…
Having a mentor by your side, offering you specific strategies and working together towards your business results, sales, and opportunities can change your life!
Check out some of my 2019 LinkedIn Speaking Events.
Plus upcoming Speaking Events at Video Marketing World and VidSummit 2019
February 6, 2019 - Marketer's Anonymous - Judi Fox #FoxRocks - LinkedIn Lead Generation and Marketing Strategies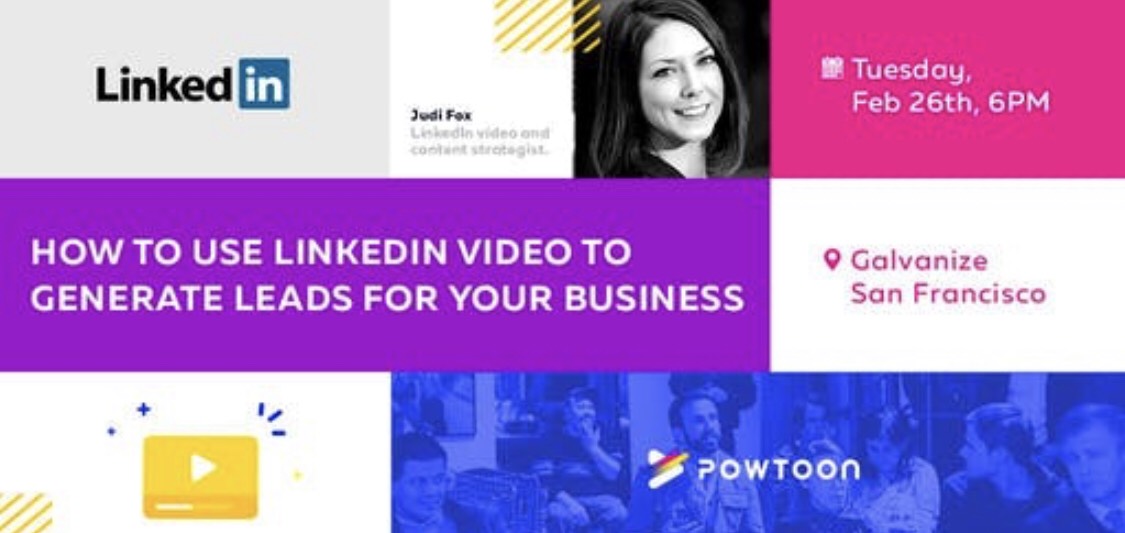 February 26, 2019 - San Francisco Marketers Club Event at Galvanize - How to use LinkedIn Video to Generate Leads for your Business
Follow me on Instagram too for more Fox Fun Times and Behind the Scenes!